Tires in Boiling Springs, SC
You can't drive far or safely with worn or damaged tires. Our terrific selection of tires for sale helps to ensure your vehicle will provide you with the best possible traction and handling while driving in or near Boiling Springs, SC.
We can mount, balance, and rotate your tires to ensure you get the best possible ride from your vehicle. We have tires available in virtually all sizes to ensure an ideal fit for your vehicle.
Our many great brands of tires for sale include:
Michelin
BF Goodrich
Uniroyal
Hercules
Ironman
Bridgestone
Firestone
Continental
General
Toyo
Mickey Thompson
Maxxis
Nexen
Hankook
Cooper
Falken
Kumho
All Other Major Brands
Our tire specials can help you to save money on your next set of tires. And if you have custom wheels, we can mount and balance your favorite tires for the best looks and performance.
Tire and Wheel Maintenance Services
When you have a new set of tires, they endure a lot of wear and tear. Regular tire and wheel maintenance can help keep your tires in good condition to get the maximum service life from them. Regular tire inspections help to identify any damage that might have occurred due to road hazards.
If you have one or more severely damaged tires, we can replace them with new ones. We also can perform tire repairs if you run over a nail or a similar item that causes a slow leak. We can replace bad tire valves so that you can keep your tires at the correct pressure.
After we determine that your tires are in good shape, we can balance and rotate the wheels. That helps to even out the wear and tear for the next 5,000 miles or so of travel. Regular balance and rotation service helps even out the tire wear and gives you the longest service life.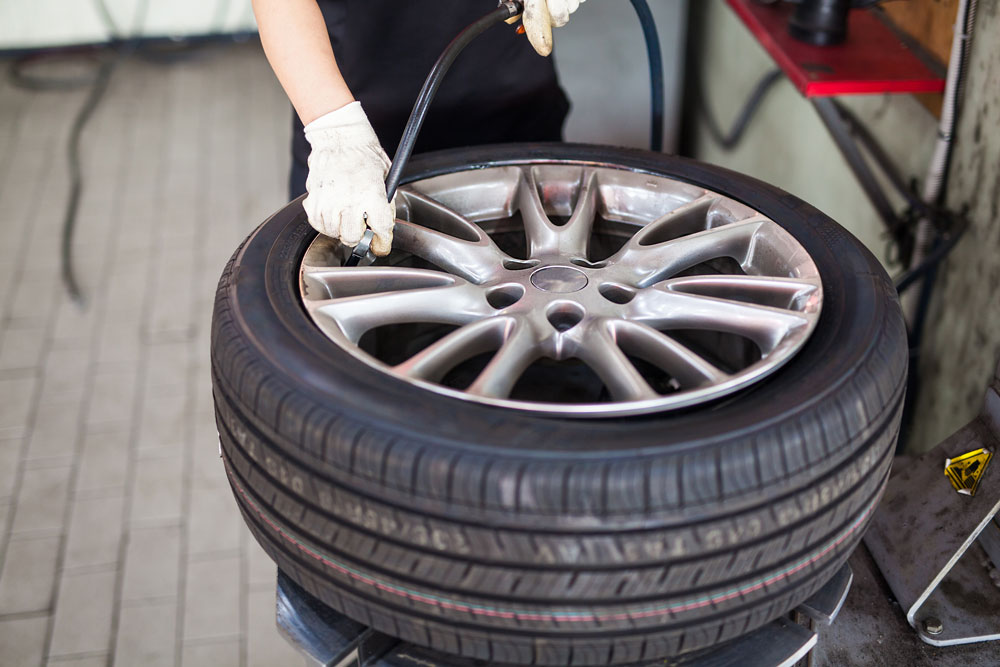 Wheel Alignment Check and Adjustment
Boiling Springs Tire Sales can perform an alignment inspection and adjustment as needed to help ensure your vehicle travels in a straight path. If you have front- or rear-wheel drive, we can do a two-wheel alignment. A 4×4 or AWD system requires a four-wheel alignment service.