Tire and Automotive Services in Spartanburg, SC
Boiling Springs Tire Sales is a full-service tire and automotive service shop in Spartanburg, South Carolina. We are committed to providing each customer with the best possible experience by offering high-quality products at competitive prices. Our staff is dedicated to helping you find the right product for your needs, whether a set of new tires or a full alignment for your vehicle.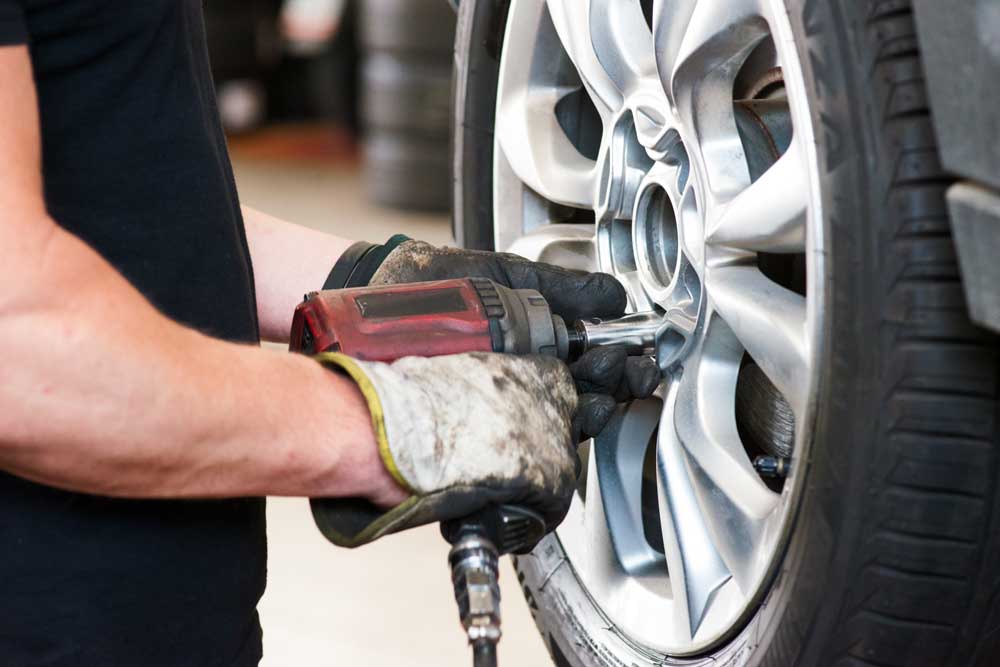 Automotive Services
Boiling Springs Tire Sales is the region's leading source of auto repair services. Our goal is to offer services of the greatest possible quality at prices anybody can afford. If you need assistance getting your vehicle back on the road, our expert mechanics crew is here.
Our service is guaranteed, so you can rest confident that your vehicle will be repaired effectively and accurately. We provide numerous services for your vehicle, including:
Tire Sales
We're your one-stop shop for all your tire needs. We specialize in offering a wide range of tires that can suit any need, whether you're looking for something to drive around town or handle dirt roads on a weekend trip to the cabin. We carry tires from all the major brands, including Firestone, Goodyear, Michelin, and Bridgestone. Get the perfect fit for your car with the help of our experts.
Tire Repair
Any automobile owner knows how important it is to have their tires regularly inspected and repaired. Your vehicle's tires are an essential part of its safety system. They provide traction, stability, and braking, which are essential for safe driving.
Whether you've got a tire just starting to look a little low on air or need something more serious like a patch or plug, we can help you out. Stop by today to see our selection of tires and find the right one for your vehicle!
Tire Installation
We know that when it comes to installing new tires on your car, you want it done right, and that's why we only use the best tools and equipment available for this kind of work. We also know that there are many places where you can install your tires, but none of them will give you service like ours. If you want quality work done quickly and at an affordable price, come by today!
Balancing
At Boiling Springs Tire Sales, we're committed to providing you with the highest quality tire service in the area. That's why we offer a comprehensive range of services, including balancing.
Balancing is a process to ensure that all four tires on your vehicle are wearing evenly and have the same tread. This ensures that your vehicle's handling is as smooth and predictable as possible, which keeps you safe on the road.
We can balance your tires at any time during the year, whether you've recently had new tires installed or if you just want to make sure that everything is running smoothly. We'll handle it for you, so you have nothing to worry about. Just bring your car by and let us know what balancing service you need!
Brakes
At Boiling Springs Tire Sales, you can count on us to provide you with the best service and tires in the area. We are pleased to provide new tires and a broad scope of services, including brake repair and replacement.
Our technicians are trained professionals dedicated to providing our customers with top-quality customer service and excellent workmanship when repairing your vehicle. To ensure that you get the best tires for your car at the best price, we will discuss your needs and budget in detail. Our mission is to help you keep your vehicle running smoothly by providing high-quality services and products at an affordable price.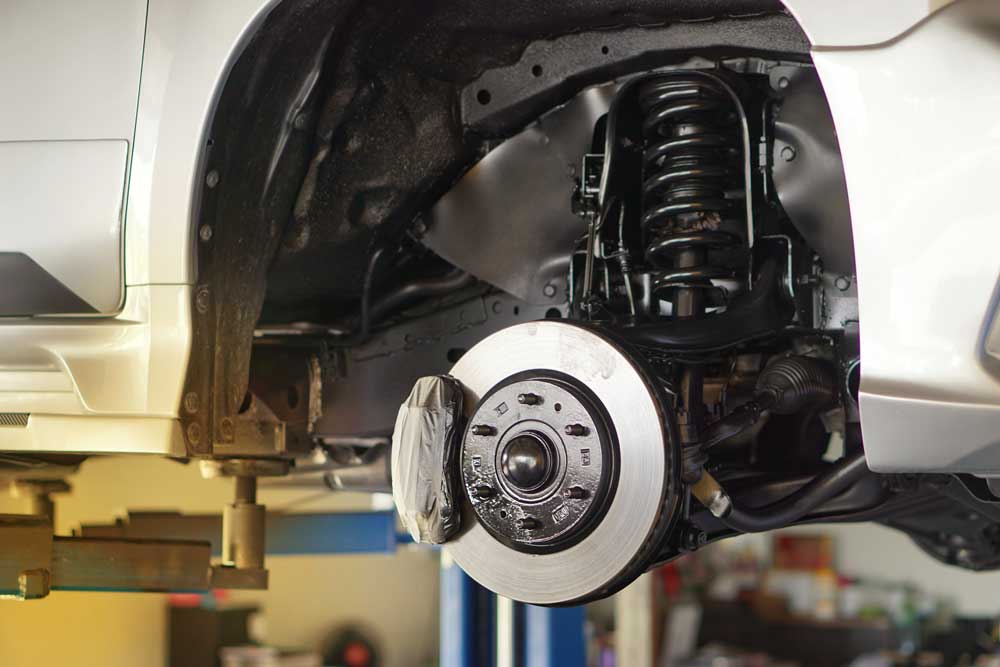 Frequently Asked Questions
Is it cheaper to repair or replace a tire?
It depends on the damage to the tire. If your tire has a puncture, it is likely less expensive to fix than replace. If your sidewalls or rims are damaged, repairing them will certainly cost more than purchasing a new tire.
What is the best month to buy tires?
We recommend switching to winter tires in October and all-season tires in April.
Buy winter tires in October. Winter tires have a tread pattern that works well on snow and ice but is also great in dry conditions.
Switch back to all-season tires in April. Even though all-season tires can be used in any weather, they're not very good when driving in snow, slush, and ice. That's why we recommend switching to winter tires starting in October.
What does tire balancing do?
Tire balancing ensures that each tire on your vehicle has an equal amount of weight. This ensures that your car or truck rides smoothly and safely, reducing wear on tires and wheels.
Tire balancing is important because it helps prevent damage to tires, whether from uneven wear or vibrations caused by imbalanced tires. It also helps to ensure that your vehicle's handling stays consistent across its lifespan.
Is annual brake service necessary?
Yes, an annual brake service is necessary. Your vehicle's brakes are designed to stop the vehicle in an emergency, so they must be in good working order. You can have a major accident if your brakes fail to work properly or wear out and need replacement.
Need Tire and Automotive Services?
When you need tire and automotive services in Spartanburg, SC, Boiling Springs Tire Sales is the place to go. We're proud to provide our customers with the best tires, wheels, repairs, and more.
When it comes to auto repair, we know how important it is to have parts you can count on. That's why we offer only the best brands of tires and parts. If you want your vehicle to be up to date with all its maintenance needs, trust us to help you find what you need.